Pastor Brandon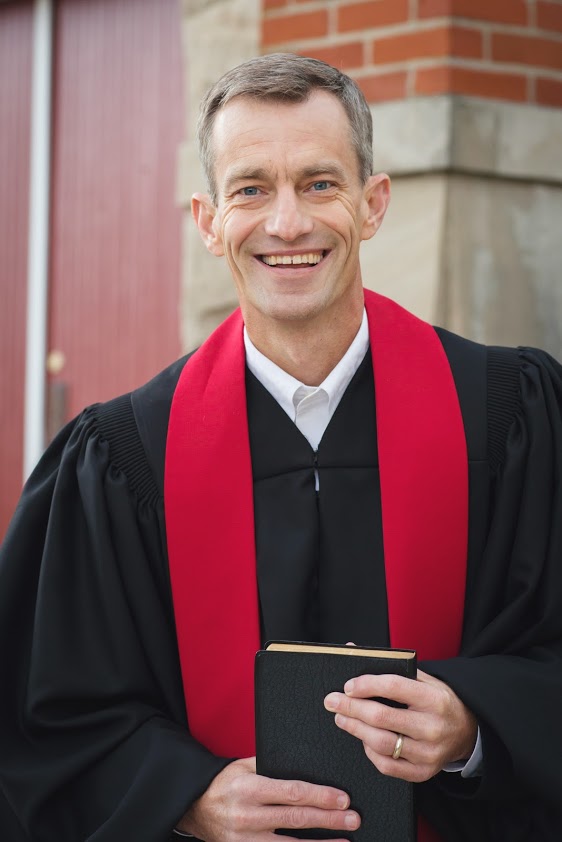 Pastor Brandon grew up in Harlem, Georgia. Thanks to the wonderful people of Harlem Baptist Church, Brandon says that there has never been a time when he did not know that he was a child of God. Church has always been an important part of his life growing up, and as early as high school he sensed God calling him to pastoral ministry.
For many years, he resisted the call to ministry and instead pursued a career in business, primarily hospital administration. After high school, he enrolled at Georgia College & State University, where he met Monica. After graduating with a degree in Economics, he and Monica married and moved to Atlanta, GA, where he completed a Master of Healthcare Administration and a Master of Business Administration from Georgia State University. Monica graduated from Mercer University Southern School of Pharmacy.
In 2013, Brandon enrolled in seminary at Gordon-Conwell Theological Seminary in Jacksonville, FL, and graduated in May of 2017 with a Master of Divinity Degree. In October of 2017, Brandon accepted the call to be Hopewell's pastor.
Brandon enjoys cooking and most anything related to being outdoors. Monica is an avid runner and loves to read. Adeline is an 11th grader at Greenwood Christian Academy and enjoys sports, especially soccer, as well as playing the piano and singing. The Jolley's enjoy hosting dinners at the manse and spending time with their Hopewell Family.